We've got a case of the Blas na hEireann blues…
For years, our customers have raved about Blas na hEireann.
Not only because they came home with a shiny souvenir of a gold, silver or bronze award – but because for one weekend in September, Dingle in County Kerry is the place to be for everyone and anyone in food.
Well as they say, the customer is always right.
So, after being convinced by our customers and the good folk who organise Blas, we decided to sponsor the Best Packaging Award. After all, packaging is what we're all about.
So we set off on our first PPP pilgrimage from Conlig, Co. Down all the way to the Dingle Peninsula in hope of meeting some new award-winning customers, trying out some good food and maybe having a pint of Guinness or two. We're proud to say we achieved all three of these things. With sales & marketing, Oscar Woolley from Suki Tea and 200 Tom Cruise popcorn boxes in tow, we were ready to take on Dingle with our over-subscribed Package : Impossible packaging masterclass.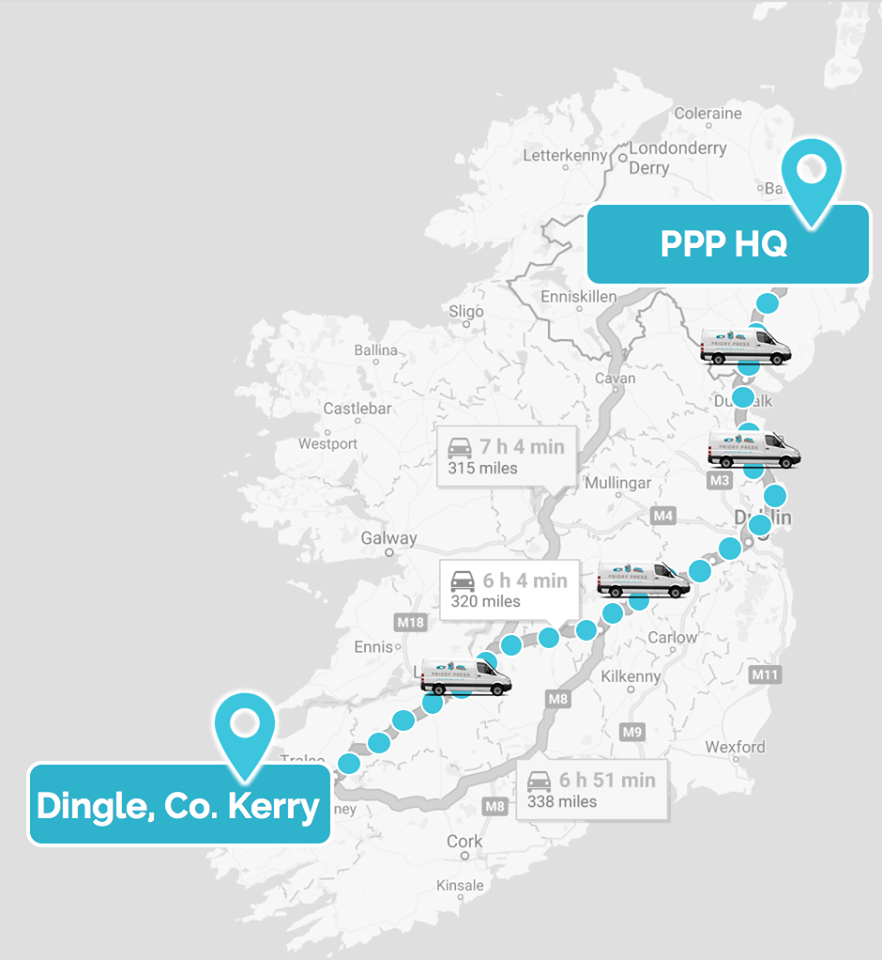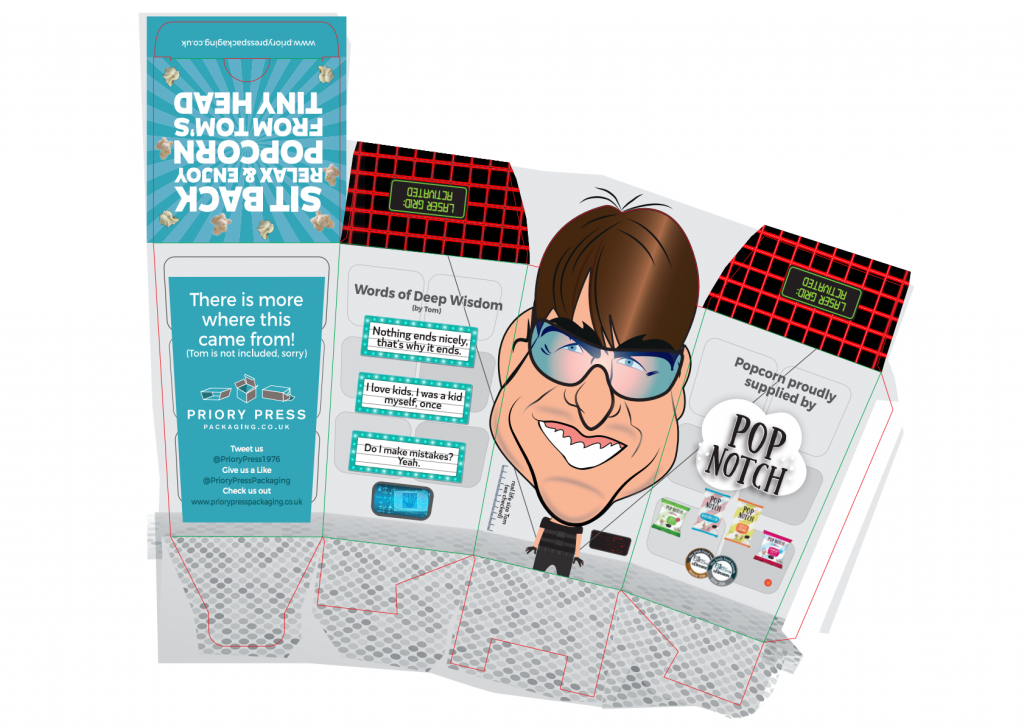 When we arrived, it was obvious why Dingle is the hub for foodie festivals and the setting for award shows. The town is buzzing with atmosphere, and every shop / restaurant or café you go into is championing local produce – our personal favourite was Murphy's pub, recommended by a local, that in our short stay we visited no less than 4 times (in a seaside town like Dingle, the chowder is is the best choice you can make for yourself).
In addition, a stroll around the shops meant we could see our customers products showcased almost everywhere. From the cheesemongers to the luxury gift shop, we were starting to wonder why we had waited this long to visit somewhere where our customers presence was so prominent. So, it's time to reveal what we actually got up to – here's a rundown of our IFA itinerary!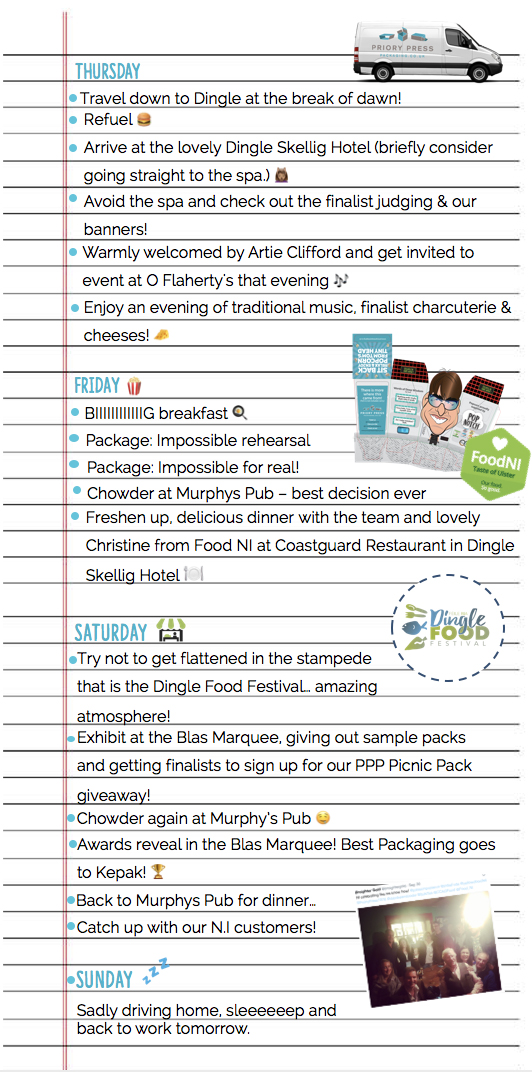 So would we do it again? In a heartbeat!
Massive Thanks to Artie & Fallon Clifford for welcoming us and providing their support over the year and thank you to all the finalists and our customers who made it more than worth the 7 hour drive! Dingle – we'll be back.
Special mention to Kepak, who not only won Best Packaging Award but cleared up half of the other awards! Congrats guys????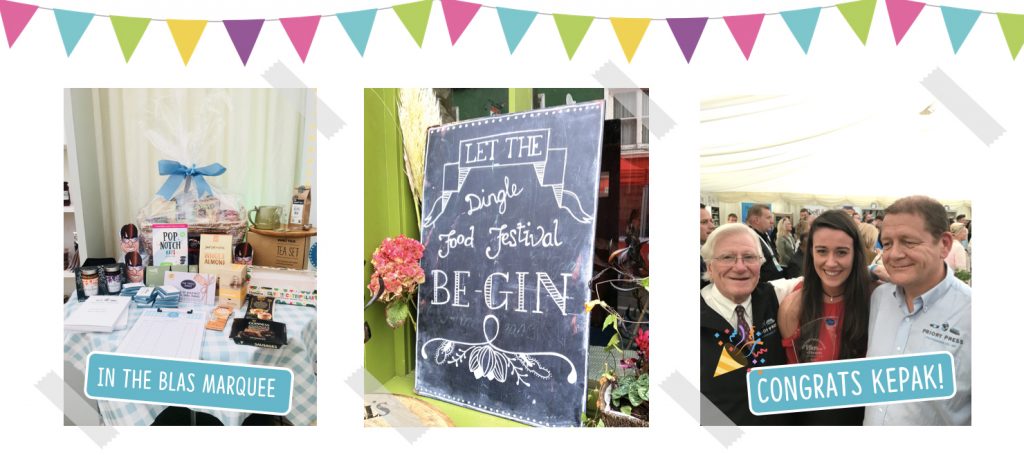 If you'd like to see our Package:Impossible presentation, you can check it out here:
If you'd like to see Priory Press in 60 Secs, Click here!
If you'd like to see the Blas na hEireann weekend events just watch this video! (We make an appearance at 1.46!)
Click here!