At PPP HQ, innovative solutions to what were previously packaging problems are a daily occurrence – hand our studio team a Rubix cube of a project and we guarantee they'll have it sussed in seconds!
That doesn't mean, however, we can't admire or appreciate the work of other packaging designers all over the world. So we've curated our Top 20 Pinterest packaging pins we wish we created for this odd and endearing range of products.
1. Pasta 
We're all used to seeing our pasta in plastic wrapping, and not usually a box – unless its lasagne. But this die-cut design takes pasta packaging to the next level.
Each die-cut shape represents a different hairstyle that coincides with the pasta product in the box – r.e. the Spaghetti box shows a woman with 'straight' hair, represented by the actual pasta.
It's safe to say this particular designer decided to let their hair down and make this everyday food a bit more fun.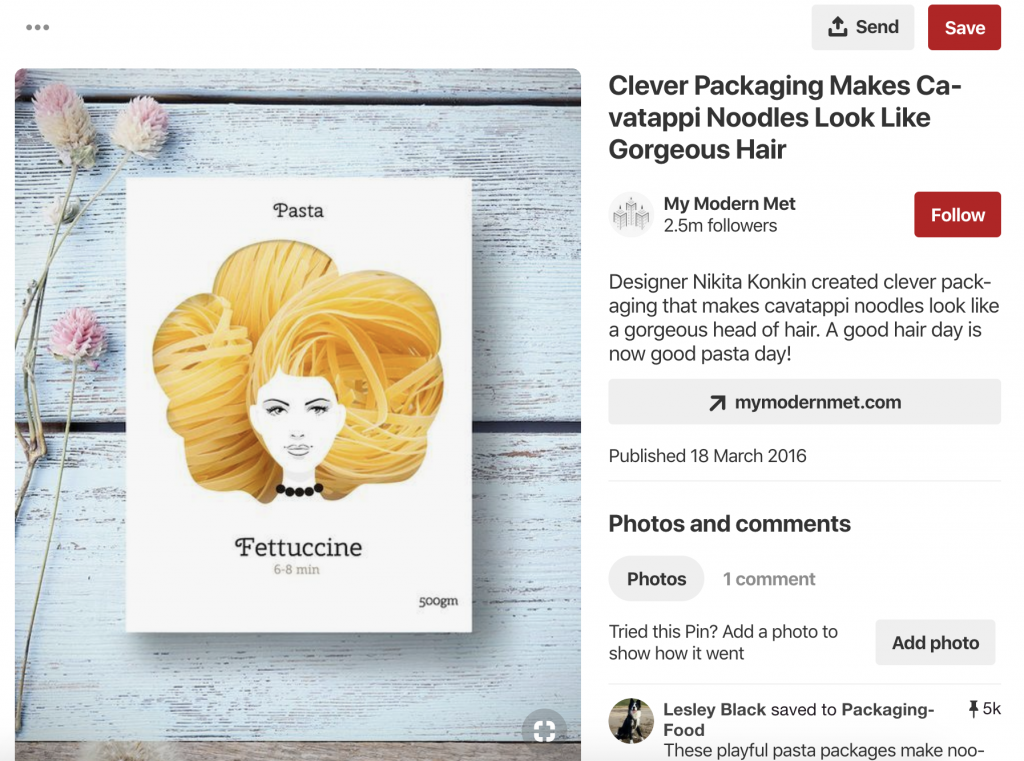 2. Paintbrushes 
We can honestly say no one has ever asked us to create a packaging sleeve for their paintbrushes, but if they did, we'd like to think we could come up with something as cool as this.

3. Bird Food 
We're not entirely sure how this package re-seals, but perhaps the little birds would be so hungry you wouldn't need to reseal it ever again… a single-use solution for hungry birds. We like it.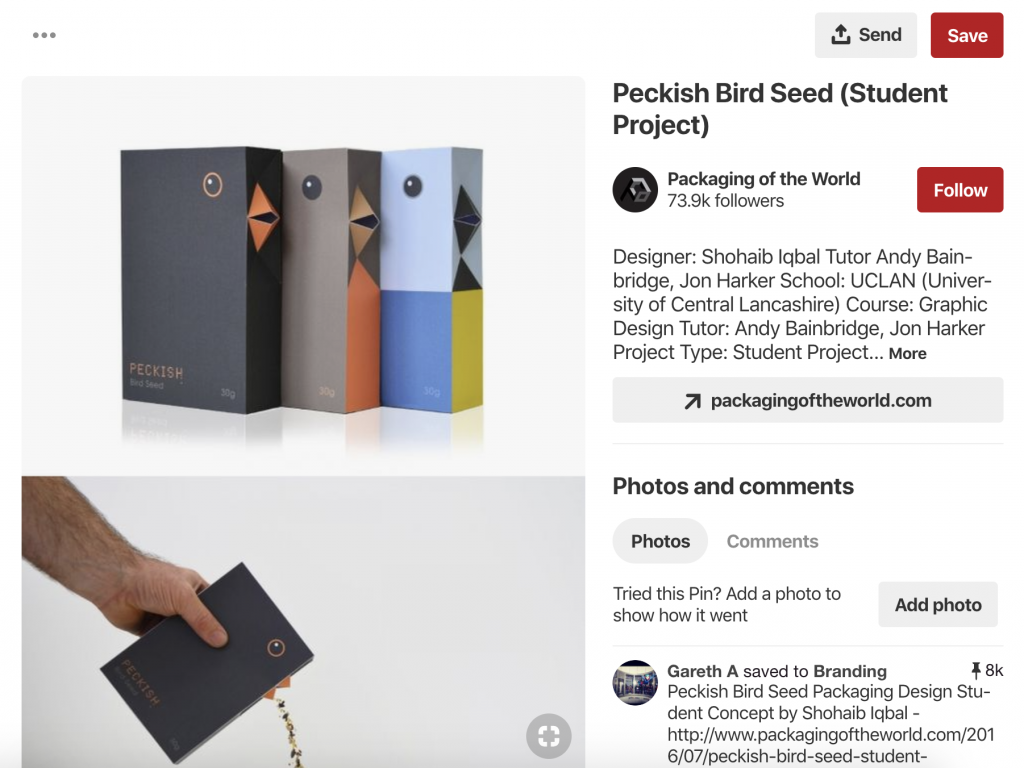 4. Toothbrush
Trying to get little ones interested in brushing their teeth is a bit of a chore, but with this fun packaging design we somehow don't see it being too big of a problem anymore.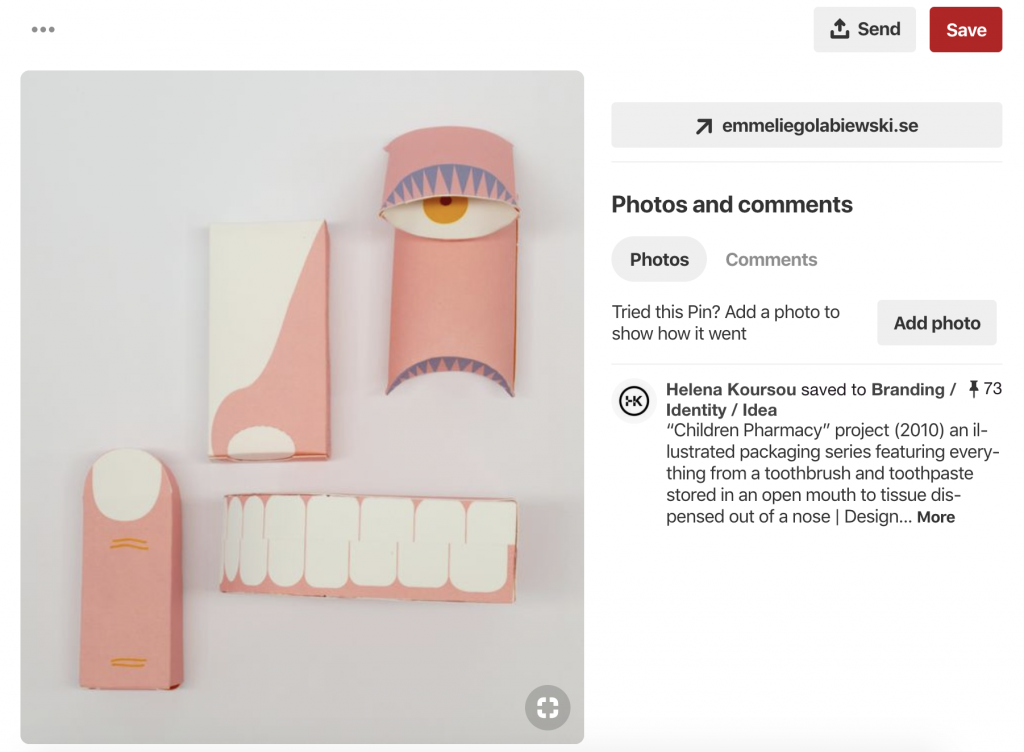 5.  Fruit Juice Boxes 
We don't drink fruit juice – but if we did, we'd drink out of these.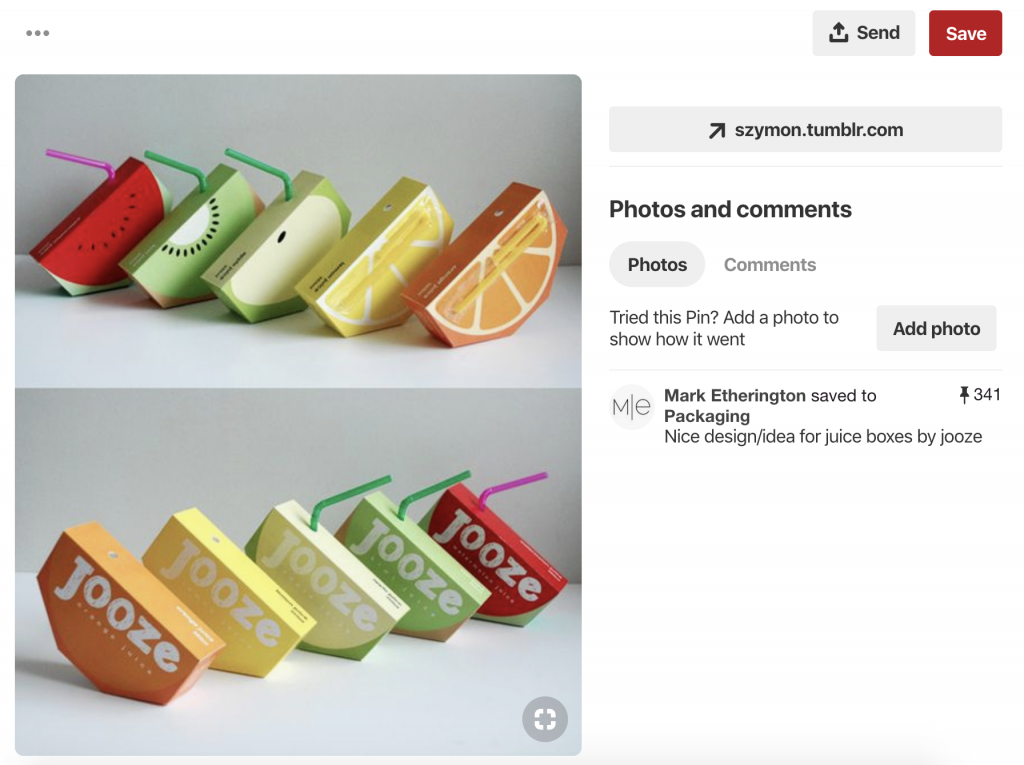 6. Individual Pizza Slice 
Don't you just hate it when you haven't got an individual box for your individual pizza slice? It's probably a first world problem, but this designer found the solution.

7. Cupcake
It's a mini oven with a cupcake inside of it. How. Cute.

8. Baby Muslin Cloths
Another well thought out die-cut shape on our list is this, that shows off the product and allows the customer to feel how soft it is whilst instantly imagining their little one wrapped up in it. Genius.

9. Gum
When was the last time you saw a bit of bubblegum packaging that blew you away? A long time ago, if ever – for us. This designer utilised the product to make all the impact. Mind you, the more gum you eat the more gummy that smile is going to become.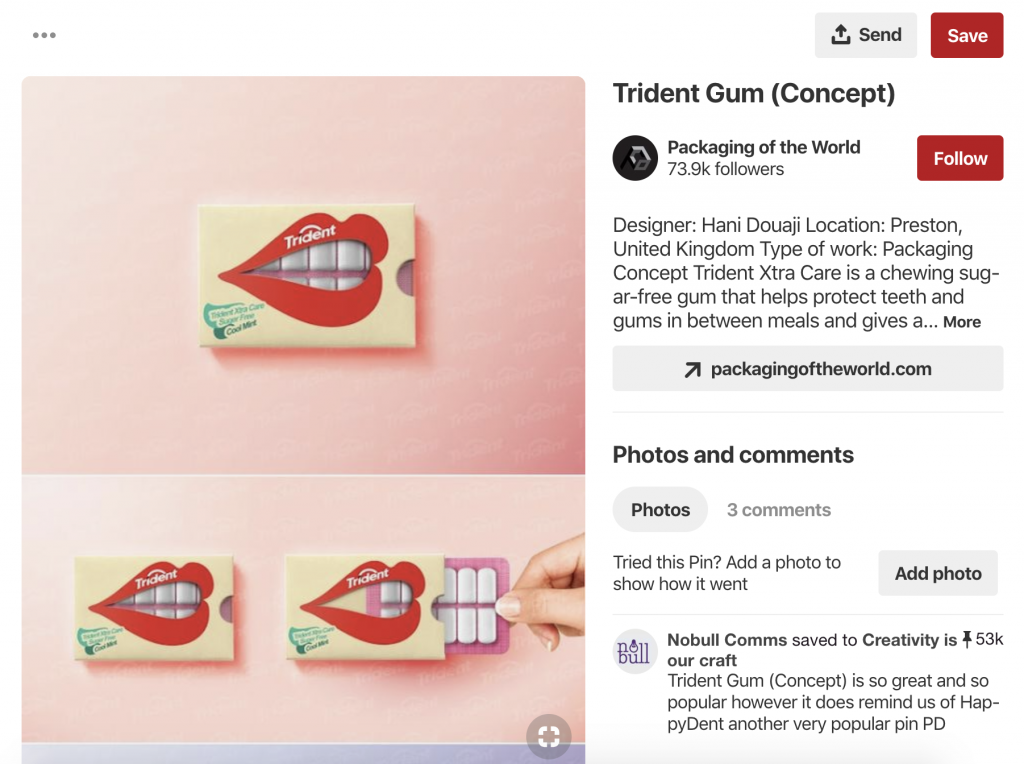 10. Oranges
Well that's a new way to carry oranges.. and plastic-free! It'll save the environment and keep plastic netting away from fish!

11. Lightbulbs
Lightbulbs are a monotonous but necessary purchase for us all. But how do you make consumers choose your range of lightbulbs over all the rest? Stick a range of adorable flying insects on the front with a die-cut abdomen for their entertainment.We also love these ice cream ones…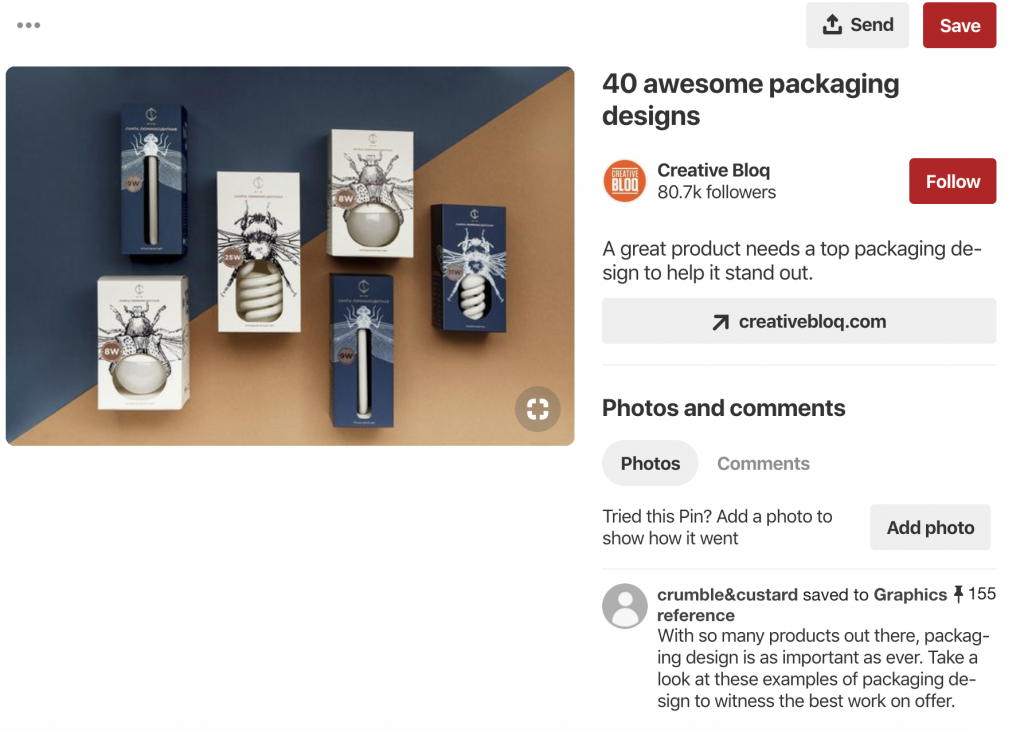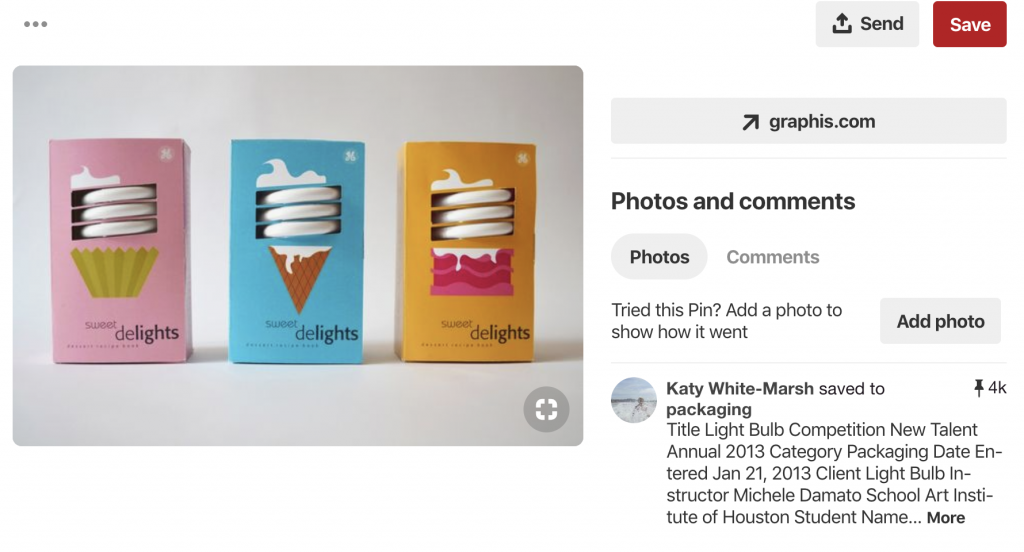 12. Rope
Mens facial hair appears to be a pretty popular die-cutting idea for 'masculine products' – just look at this fella with his rather ropey beard.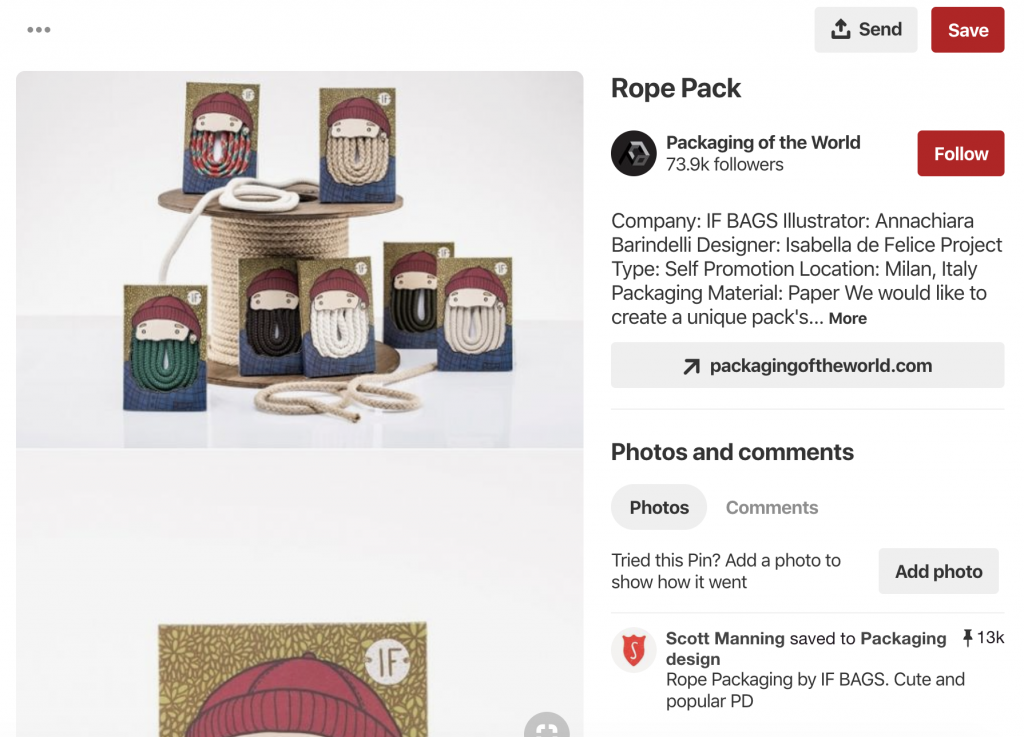 13. S'mores
Ah S'mores, an American tradition which involves purchasing Graham crackers, marshmallows and chocolate individually. Not with these 'S'monsters', though.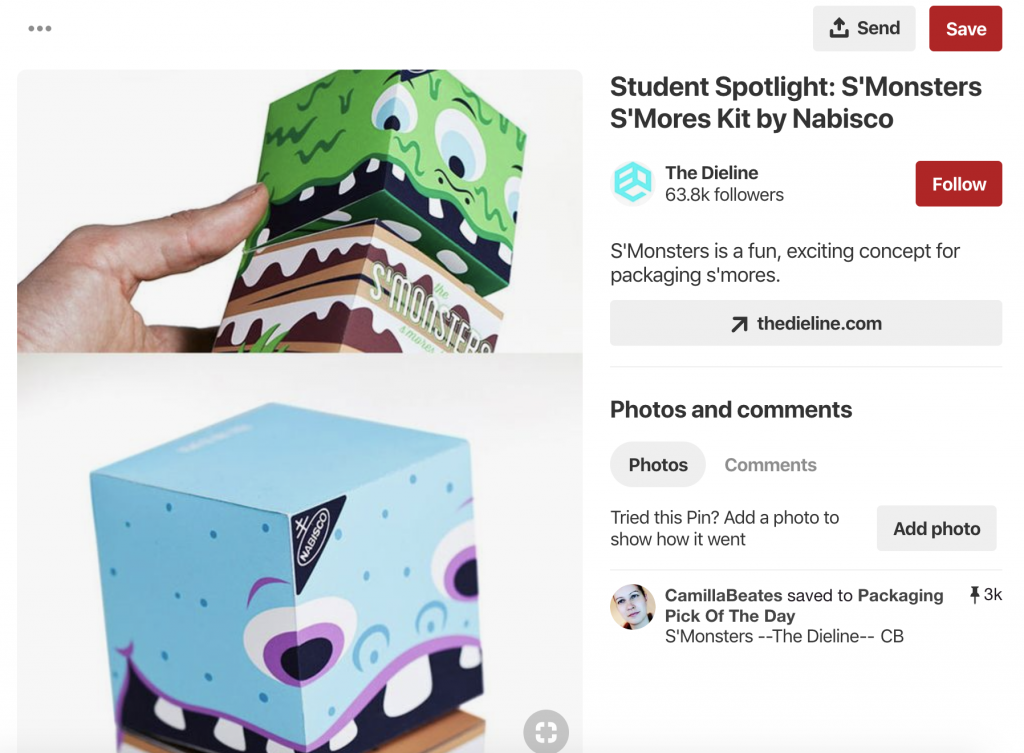 14. Fish
We imagine this is how the conversation went – 'Help, we need to make Octopus look so appealing someone might buy it'. We think it works. We aren't about to go out and buy Octopus anytime soon, but we guess it puts a fun spin on a slightly morbid product.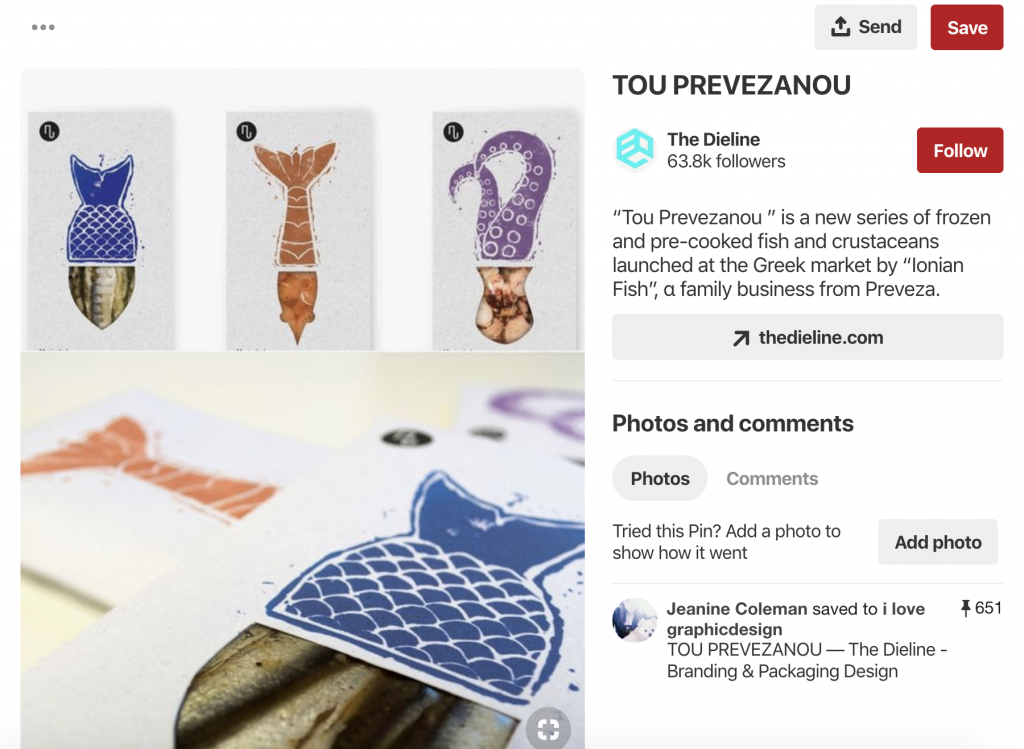 15. Skincare
Well this is just blooming beautiful. Created for L'Occitane's Bloom Range, this packaging when unwraped unfolds like a flower to reveal the product inside. Ahh.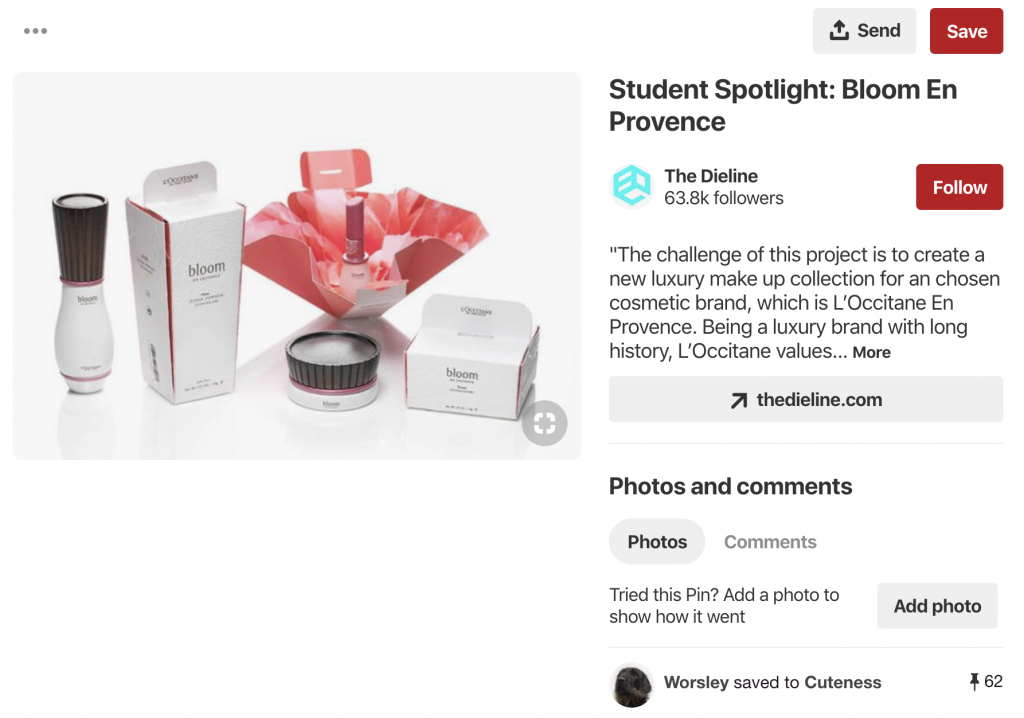 16. Pineapple
Individual pineapple boxes for individual pineapple chunks? We're here for it.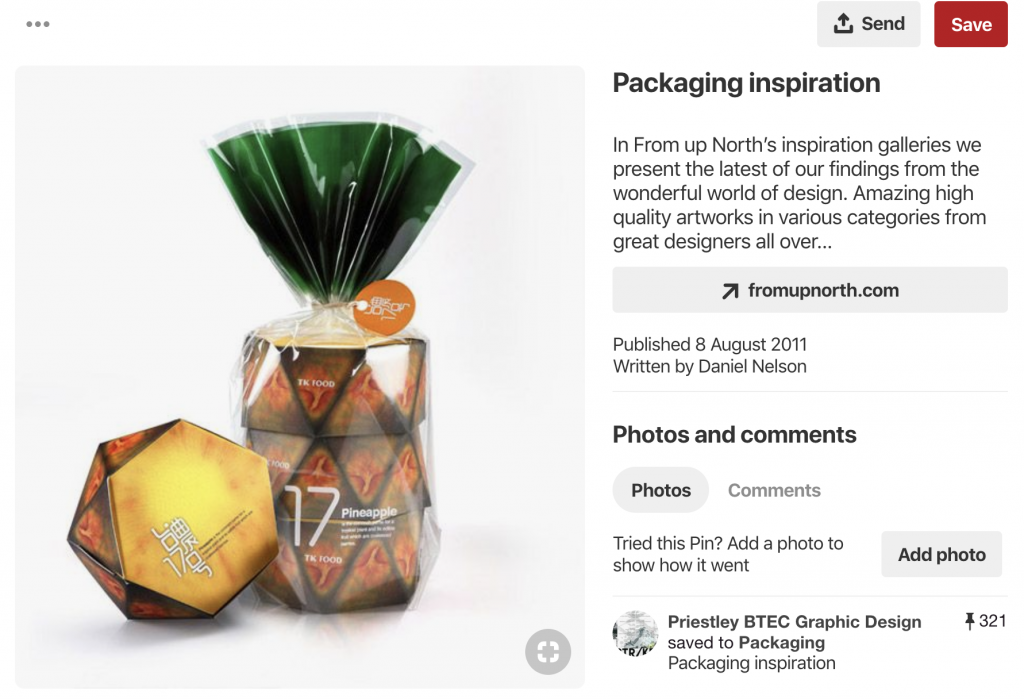 17. Frozen Food
Described as 'high end frozen cuisine' this designer had their work cut out making something different and appealing for their client. This one is all about the experience for their customer. The bright colours on the lid should nab them in, whilst when lifted, the image of the product inside should increase the anticipation.

18. Sausage Meat
It ain't easy making sausage meet look even remotely aesthetically pleasing – but someone somewhere has worked it out. Now, depending by how easily offended you are – you can still appreciate the usefulness of this little piggy sleeve.

19. Bottle Holder
Most of us are ok with holding one coffee in our hands – but in the off chance you're not, a designer has come up with a carton board solution for an individual hot drinks holder. If it reduces the chance of us spilling it all over ourselves, and reducing paper waste as the holder helps you from burning your hands,  we're ok with that. As you were.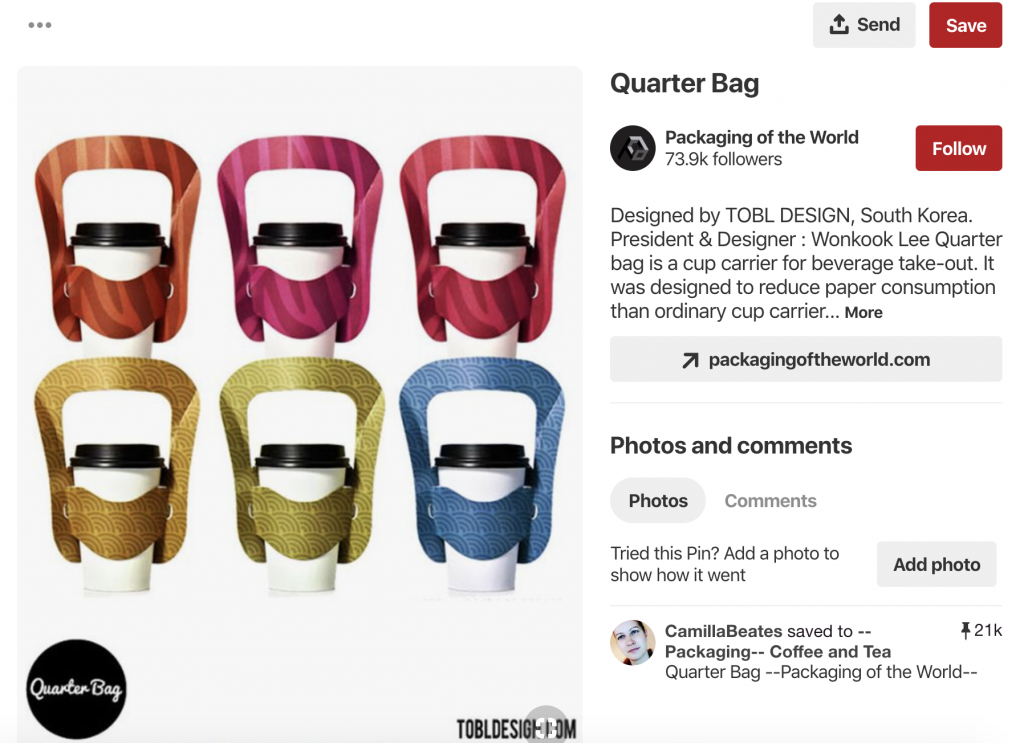 20. Socks
You wear socks with shoes, right? Right. This designer came up with a simple sleeve not only fit for purpose, but to show off the purpose of the product itself.