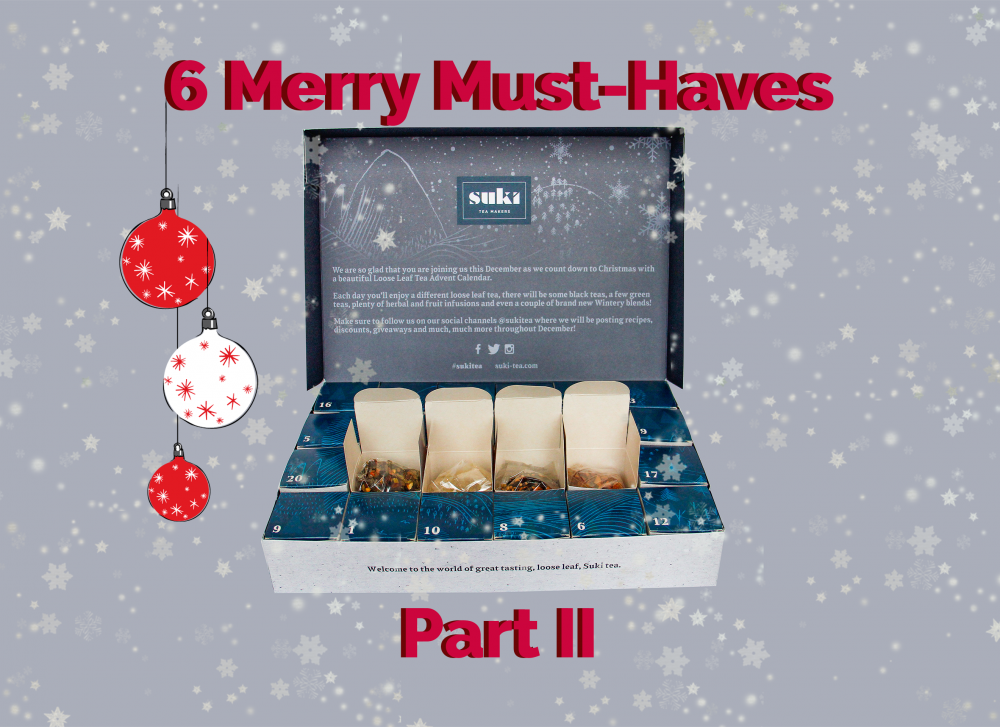 6 Merry Must-Haves Part II
Christmas is less than one week away! Here are a few of our festive favourites in our packaging!
Lane 44
This brand has an amazing ethos and sets a great example to other brands. For one, they are completely free of throw away plastics and two, they donate 5% of every sale to CALM, a mental health charity. So your gift to someone this Christmas can be the gift of giving! We don't want to give too much away as we've got a blog pending on this brand in January, so keep an eye out!
Suki Tea
Suki Tea created yet another amazing advent calendar this year – you've probably seen a lot of hype about it on our page. We LOVE the fact that it's 100% plastic free with vegetable-based inks. You could say we're being biased, but we think it looks great. We hope that some of our readers purchased this product; if you did, you'll know that each box contains enough tea for four cups! So that's a heck of a lot of brand favourites and limited edition Christmas tea for you to enjoy.
Carleton Cake Company
Check out this jazzy foil! If this doesn't scream Christmas, we don't know what will. You can purchase this buttery goodness from from Supervalu and other outlets – we imagine it will be flying off the shelves! Carleton Cake Company are a family business from County Cavan and their recipes are beautiful. Their products reach all over Ireland, UK and Europe, so you can trust that their products are delicious!
The Turf Peat Incense Company
This award-winning Irish product will fill your Christmassy house with the distinctive comforting smell of a turf/peat fire. You get the product in the cutest little cottage and inside are instructions, 6 turf incense sods and a natural stone burner! We popped these small surprises in some hampers this year and hopefully our customers will love them!
SD Bells
We loved the SD Bells Christmas Tea packaging this year – a seasonal blend of Kenyan black tea with cinnamon, cloves, aniseed, citrus peel, pepper and nutmeg. With a sip of this, you'll feel all warm and fuzzy inside – that's the Christmas spirit!
Field Day
It's not Christmas until you have a Field Day product! We spotted tonnes of their Winter candle around a few stores in Belfast – a perfect stocking filler and will last you ages.
 We hope these products make you feel as Christmassy as we do!