If you didn't sing this blog title as you read it, then you may be suffering from a severe case of Scrooge.
We put together our Christmas Checklist: Festive Feast, and now it's time to move to gifts & gadgets. These are all products by our customers, and whether its for someone else or yourself, this is all we really want for Christmas this year. Check out our top six for Santa's list in no particular order.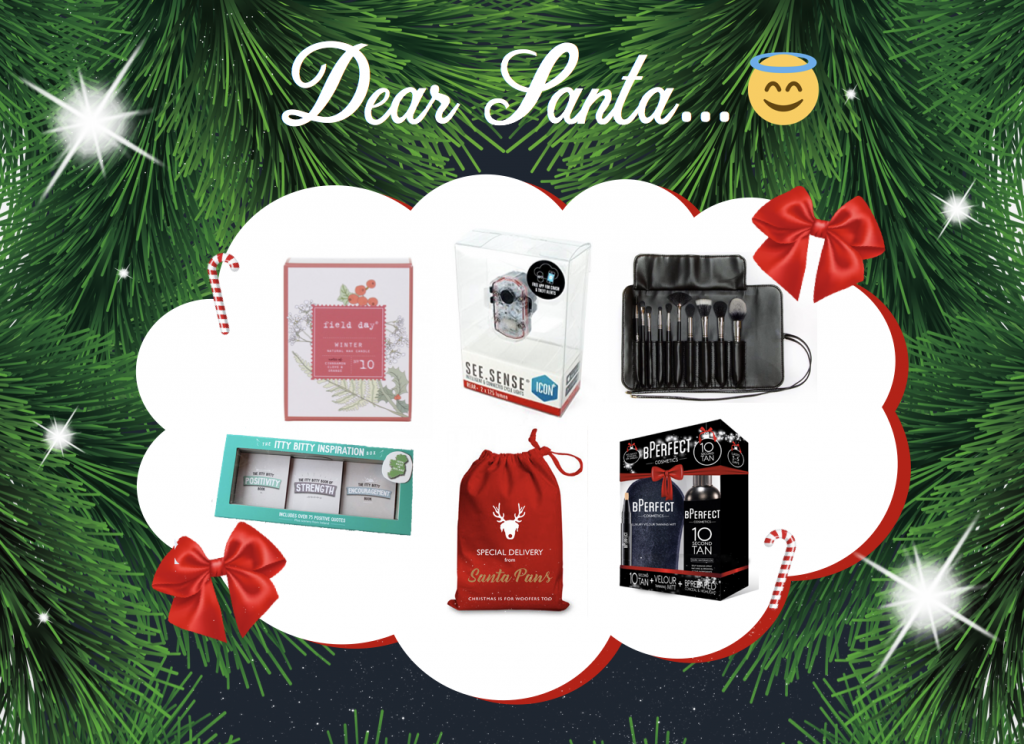 1. Field Day Winter Candle – £13.95
This limited edition candle is Christmas in a glass. Featuring all the Christmas scents – cinnamon, clove & orange this hand-poured candle is somehow still fresh and not overpowering. Just the whisper of winter needed for a cold but cosy night.
2. See.Sense Icon Rear Light – £64.99
£64.99 is a small amount to pay for safety. See.Sense shines brighter than any other, and is smarter than any other bike light on the market. If you have a keen cyclist in the family they'll enjoy the technological advantages of this gadget, being able to control its brightness through See.Sense's purpose built app, and keep their beloved bike safe from being stolen. Smart product, smart choice.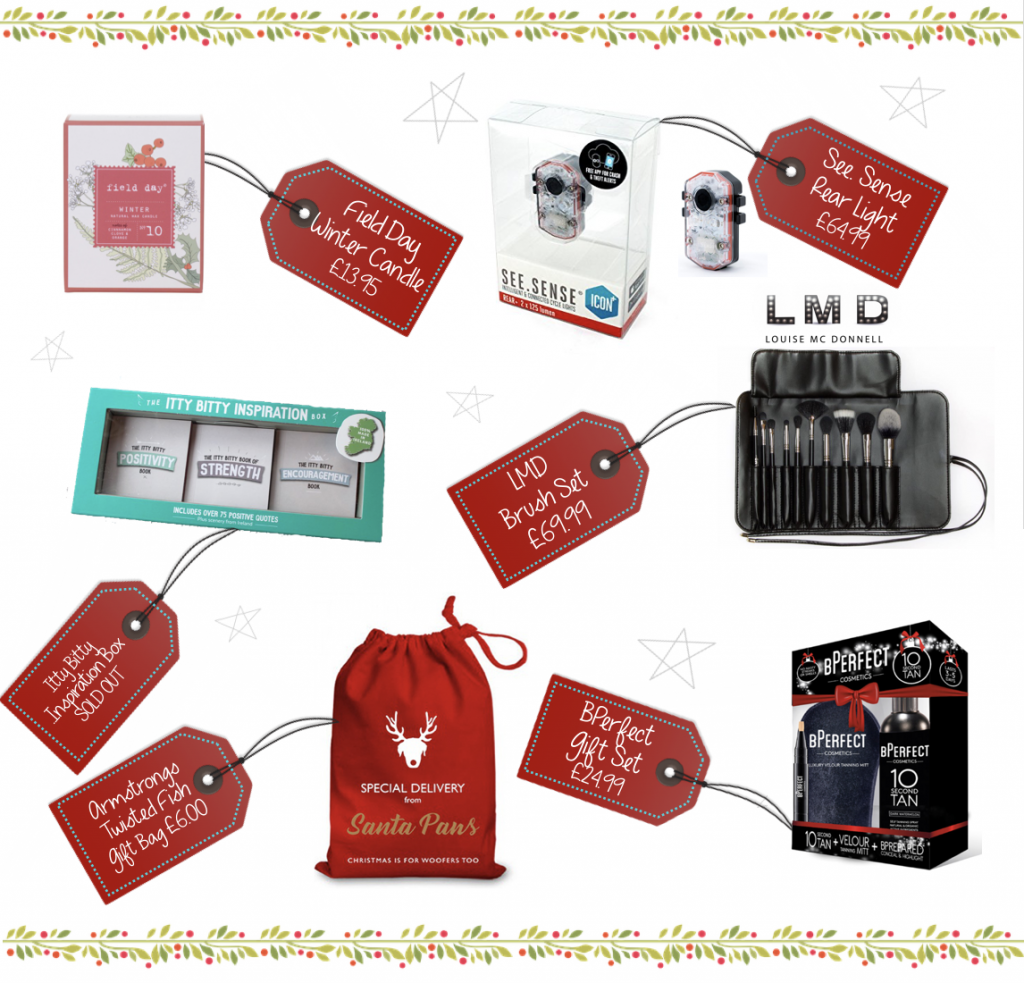 3. LMD Ultimate Brush Set – £69.99
If you've ever scrolled through LMD'S Instagram, you've probably pondered how all of her clients have such a polished complexion and eyeshadow blended to perfection. Well it may be because she's a celebrity make-up artist (having painted the faces of Lauren Goodger and SoSueMe), but also because she's using her own tried & tested brushes. Now available to the rest of us wanting to perfect our skills, this set comes in an LMD branded leather kit and features 5 face brushes and 5 eye brushes so you can achieve the LMD look from home.
4. Itty Bitty Book Co – Inspiration Box (Sold Out!)
Just new from Itty Bitty Book Co. and sold out in 48 hours is their new & reinvented inspiration box – same goal, slightly different packaging. Including the Itty Bitty Book of Encouragement, the Itty Bitty Positivity Book, and the Itty Bitty Book of Strength, Astra & Al have done all the thinking for you, so YOU look seriously thoughtful. Handmade here in Ireland, this is just what we need for going into 2018.
5. Armstrong's Personalised Gift Bag £6.99 – £15.99
'Grain-free and from the sea' is Armstrongs Twisted Fish's U.S.P. Their process is simple – they work with award-winning fish mongers Keenan Seafood to bring dehydrated fish skin snacks to doggo's / woofers (as they are affectionately called). An alternative and tasty snack, the health benefits for your furry best friend are endless. Want to surprise them with something a little bit more luxury on Christmas Day? Order a personalised gift bag at £6.99, and add to your trolley whatever fishy snacks you think your pup would like. You know what they say – happy dog, less chance of the Christmas tree being rugby-tackled.
6. BPerfect Cosmetics Christmas Gift Set – £24.99
10 Second Tan, a Velvet Mitt & a Concealer? For only £24.99? It's a Christmas Miracle. If you wanna save the oranges for the mantelpiece then try BPerfect – with coconut and watermelon scents available you'll look and feel like you just took a tropical trip away.