Quickly following on from the flurry of soon-forgotten News Year's resolutions (Dryanuary, Tryanuary & Veganuary anyone?) is the flood of expert predictions of what will be trending in 2018.
Well, with 45 years' experience behind us, we're here to give our 2 cents on what we think we'll be seeing more of in packaging this year.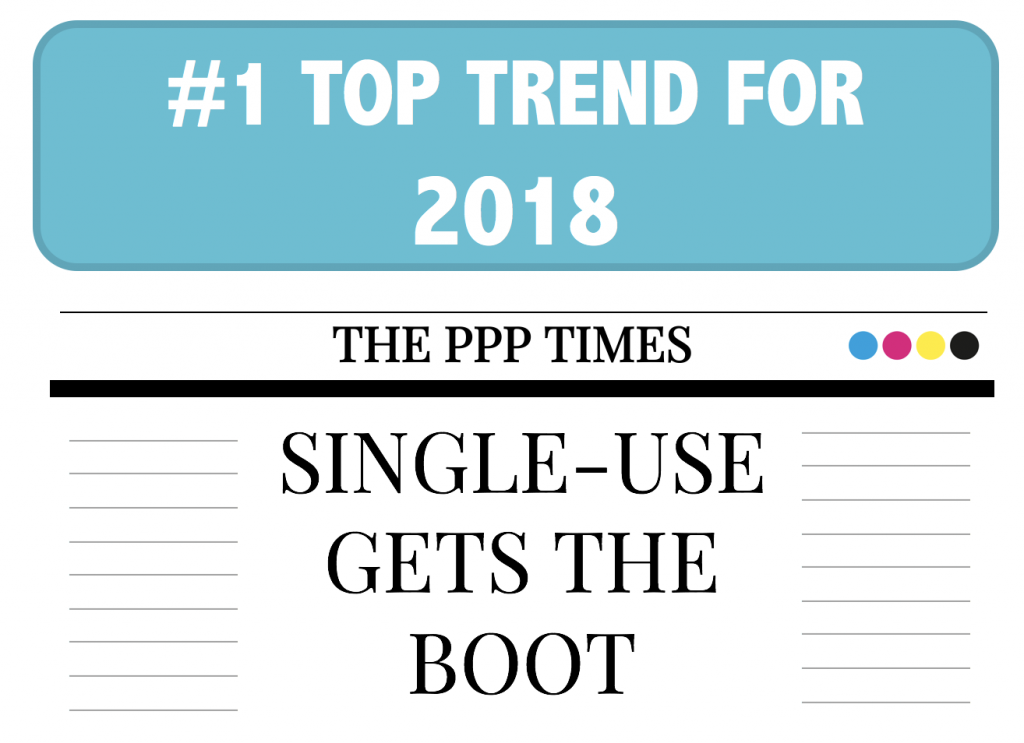 1. Single-Use gets the boot
Did anyone else feel horribly guilty when watching the last episode of Blue Planet 2? Single-use plastics contribute 12m tonnes of pollution to our seas every year, killing 100,000 sea mammals & turtles destroying more than one million birds (Guardian.co.uk, 2017). If a telling off from David Attenborough isn't enough to set the wheels in motion, the threat of a possible tax on single-use plastics should do it. So, what does this mean for producers and their eco-conscious customers? Well they're going to have to look for alternatives. We've said it before and we'll say it again – carton board is an extremely versatile material & 100% biodegradable. If you want packaging peace of mind in 2018, all carton board packaging will disintegrate within weeks of being dumped in landfill, and although we can't guarantee it, David Attenborough will probably be less angry at you.
2. Making the Everyday Ordinary – Extraordinary 
Everyday items are stepping their game up. Sausages? Cereal? It seems that sophisticated shoppers want their FMCG'S a little more fabulous these days. With free-from featuring on the front of many products, differentiation is everything. We can expect to see more finishing touches of foiling, UV spot varnish & others on our daily dose of groceries.
3. Spot the Difference 
#Lovelocal – it's a proud hashtag for many consumers and producers to use. One problem though – the multiples are onto it. Mass-produced products disguised in packaging with a homegrown/handcrafted/homemade feel are becoming all the more common. Industry example? At first look Tea Pigs appears to be an independent brand and has the natural look nailed. However, it's actually owned by Tetley Tea. (I know, we were shocked too). Now there's nothing wrong with going for a certain artisan aesthetic, it just means sophisticated shoppers will need to up their ante even more.
4. PR Packaging ????
With a helping hand from social media and good old YouTube, the beauty industry has acquired $445 billion sales in 2017 (Forbes, 2017). Gone are the days when M.A.C Cosmetics reigned supreme, with luxury, drug-store and indie brands all fighting for space on your vanity. Partnering up with bloggers has no doubt propelled sales, as consumers trust in their online idols to test, review and recommend the best and worst products available. But beauty products aren't just for the big wigs anymore – an emergence of entrepreneurs has made beauty accessible for everyone. So how do you get a 'blogger' to look favourably on your brand? Well bloggers are people too, and people like free stuff. Queue PR packaging, a sure-fire way to get your products featured online if it hits the right mark. Not too sure what PR packaging is? Check out this link below from Australian beauty Youtuber Shan.
5. Smart, Sustainable & Shelf-Worthy ????
If plastic is on it's way out, or they're going to have to use less of it, producers will need innovative ways to package their products. There seems to be a general consensus that once you go eco-friendly you compromise on quality. It may seem difficult, but it's not impossible – take for example our customer Chocolatey Clare – we provide soy based ink printing on FSC-certified board that is 100% biodegradable, and Clare has sourced recyclable paper-backed foil. An attribute of her unique product offering she is proud to promote. At PPP, we're proactively sourcing biodegradable window-patch film to ensure we can offer 100% biodegradable window-patched packaging to our customers who may soon seek it. Smart, sustainable and shelf-worthy packaging is possible, and soon it may be a requirement. P.S Clare is probably smiling below because her packaging is so fab and eco-friendly.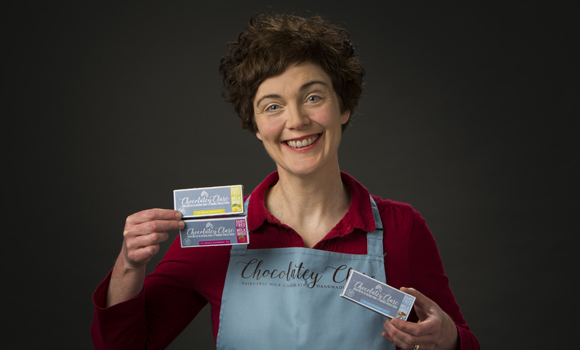 Regulatory-Ready Packaging
If you have previously read our blog Regulatory-Ready Packaging then you'll know just like their predecessors before them (cigarettes) laws are now limiting the Vape Oil market in a big way – and can really catch producers out if they aren't careful. But they aren't alone. A recent study by Brand Finance introduced the concept of potential policies being put in place in favour of plain packaging across alcohol, confectionery, savoury snack and sugary drink products in a bid to tackle obesity. So does PPP really think plain packaging will be introduced in 2018 for these products? No, but no doubt it will continue to be a hot topic as pressure rises on the NHS not just for the basic A&E services we've been hearing so much about, but for accommodating the UK's vast obesity issue.
What do you think we'll be seeing more of in packaging in 2018?
Tweet us @PrioryPress1976
Sources:
https://www.theguardian.com/environment/2017/nov/18/uk-considers-tax-on-single-use-plastics-to-tackle-ocean-pollution
https://www.forbes.com/sites/chloesorvino/2017/05/18/self-made-women-wealth-beauty-gold-mine/#2d505b382a3a
http://brandfinance.com/images/upload/brand_finance_plain_packaging_report.pdf
http://www.chocolateyclare.com/flavours/