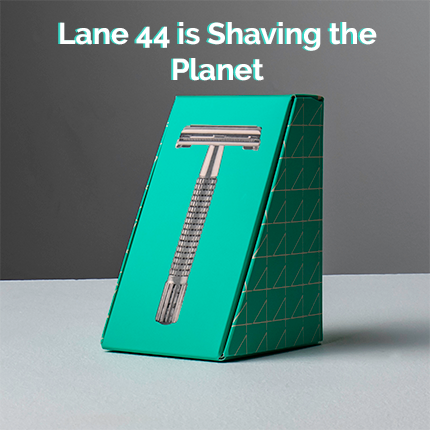 Lane 44 is Shaving the Planet!
Lane 44 is the sustainable, Eco-friendly razor company that aims to 'shave the planet' with plastic free shaving!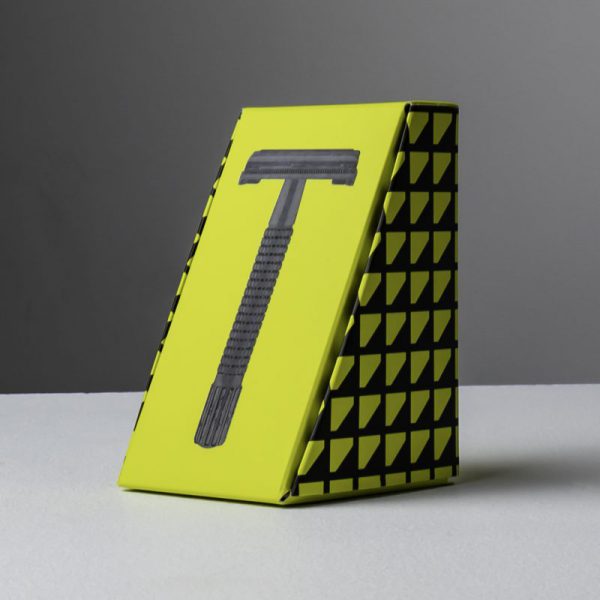 These razors are fully metallic and use entirely recyclable metal blades. "Each year, we dispose of over 2 billion plastic razors and multi-blade cartridges. Plastic is really useful and we use it every day but what happens after we throw it away is causing great problems for our planet."
On their website, they cover the reasons to switch to a safety razor. These include a closer shave, reducing razor burns, environmental impacts, cheaper and easy to use.
Multi-bade cartridges contain a lot of plastic. We send over 2 billion disposable razors and cartridges to landfill each year. Lane 44 razors are completely free from single use plastics and are designed for long term usage. If that doesn't motivate you to switch, we don't know what will!
Another reason to support this company is their interest and support for male mental well-being. "Whilst our product caters for how we visually present ourselves, we are keen to help men vocalise what lies behind the visual; encouraging narratives around depression, anxiety and other mental health issues that previous generations viewed as weakness or unmanly. Our business was set up with a vision to remove these stigmas. We view modern masculinity very differently and believe that many others do too."
We caught up with them about their brand inspiration, packaging and future plans.
What was the initial inspiration behind the product?
I just loved the look of the product. It is essentially a traditional razor but with a really easy way to load the blades. The more we looked in to the benefits of using the product, the more we saw it's potential. The main benefit being that they are completely free of throw away plastic.
Please tell us about your brand story and how it aims to breakdown the stigmas behind masculinity.
When starting the business, we wanted to be about more than just selling products. We chose a charity that we felt was important to us but also important to our customers. We donate 5% of every sale CALM, a movement against male suicide in the UK (the single biggest killer of men under 45).
What has your experience with Priory Press Packaging been like?
Really good. I spent a long time looking for a company to produce the packaging. I spoke with many different companies with varying results but working with Oscar and Russell really helped bring the concept to life. Very straightforward process and packaging delivered on time, every time.
What's your favourite thing about your packaging?
I like the colour. A nice solid finish on every box.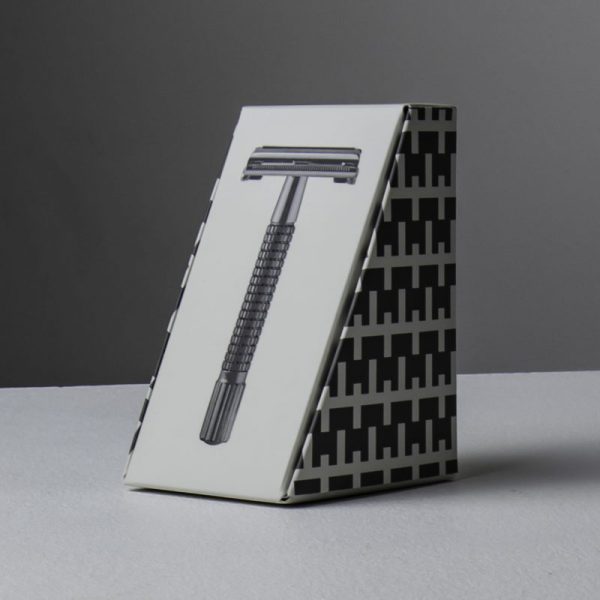 Is there anything in the pipeline for Lane 44?
Definitely! We are working on developing shaving brushes and shaving soaps as well as tin packaging for our blades that will double up as blade banks (a money box style tin that allows you to safely dispose of blades and recycle easily). The blade bank is especially important to us as it's practically impossible to recycle plastic disposable and multi-blade cartridge-based razors and we want to make it as easy as possible to recycle ours.
Keep an eye out on their social media pages and website for progressions in the business. We can't wait to see what 2020 holds for them!