We're attending the Irish Beauty Show at RDS Dublin on the 5th of March, and are so excited to meet innovative, invigorating, and independent Irish beauty brands!
Wow. That was a lot of alliteration. We wanted to formally introduce ourselves to the exhibitors, so we developed 'Package Me Pretty', a black matte laminate box with hot pink foiling, printed on both sides with a 'sweet surprise' inside. We're a creative company – our studio designers come up with forward-thinking & fabulous packaging structures and designs every day. Our sales, marketing & design department came together to produce this little box of loveliness to say hello to the health & beauty sector. We're pretty happy with the results, and as far as the feedback goes the exhibitors seem eager to meet us too!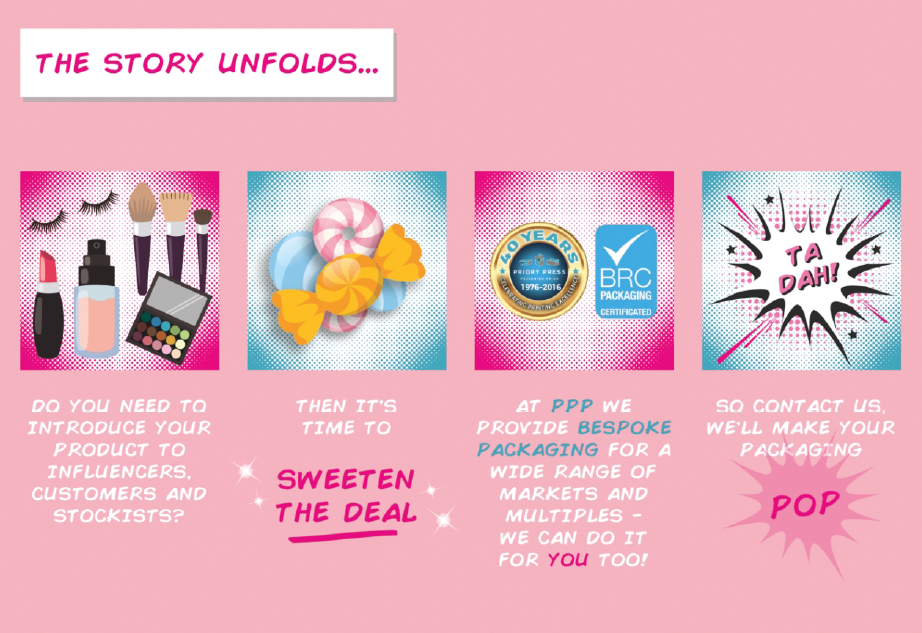 Like the look of our boxes? Click below to find out more!